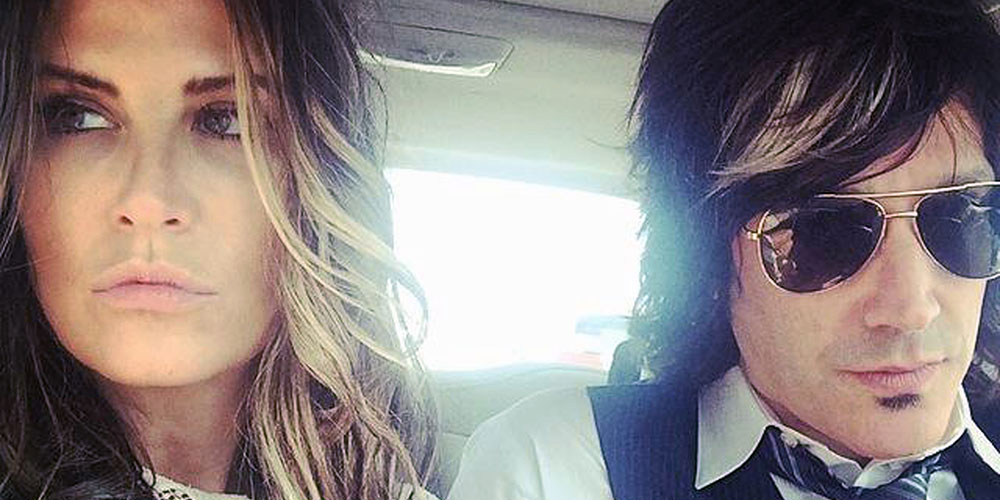 W.H. Biography
Straight from Asbury Park, NJ's legendary music scene, comes an unstoppable collision of likeminded influence, chemistry and a true love for country music. Singer and performer powerhouse Reagan Richards and producer/multi-instrumentalist Gordon Brown have come together to show the world their love for modern country by building on the years of tradition, harmonies and story songs the genre continues to pride itself on.
After spending years separately in Nashville and never running into each other, they both were writing, recording and touring for other projects and artists. They felt the need to live up to the legend of where they came from with their own version of country by the sea.
While both off the road, the two met while doing a benefit for Hurricane Sandy victims. Artists on the bill noticed their chemistry and felt they'd make a good team, so they decided to do what comes natural: write a few songs, perform live and see what kind of reaction they get. They took a few inspiring trips together back to Music City, where they wrote with such talented tunesmiths as Billy Burnette (Fleetwood Mac / Faith Hill / George Strait / Ray Charles) country star Cyndi Thomson, Paul Sidoti (Taylor Swift / Eric Carmen), and quite a few others.
After the summer of 2014 they came back to Jersey with a plan. They decided to create a banner based on tradition. Fueled by the memory of their fathers, who were both lost way too soon, WILLIAMS HONOR was born.
Excited to build on all their experience in the industry as artists and performers, they have released their debut single, penned by Richards & Brown, titled "Mama Please," a song dealing with the real life experience of abuse as seen through the eyes of a neighbor who desperately tries to do something about it.
One of the Williams Honor objectives is to write and select material that is a reflection of their own lives and communities around them. They are not scared of the boundaries that once limited the genre, rather they are excited to continue to blur them with respect for all the legends that made country music into America's music.
Reagan has worked with many major acts singing for artists like Les Paul, David Gray, Lisa Loeb, Michael Des Barres, Darlene Love and Jon Bon Jovi. She says, "Getting to work with such great artists has given me even more passion to do this. My inspirations are endless. As early as I can remember, this is all I've wanted to do. Singing, writing, performing and connecting with people is what I do best, cause God knows, I can't cook."
Gordon has toured the world as a guitarist and band leader and continues to write and produce, working for acts like Jessie James Decker (E!'s Eric & Jessie / Showdog Universal), Natalie Stovall & The Drive (Hitshop / Warner), Jackson Harris (77 East / Makers), Audrey Kate (ABC's Rising Star) and Audra McLaughlin (NBC's The Voice) among others.
After being the main songwriter and forming Highway Nine (RCA Nashville), Asbury Park's only country music act to ever get signed throughout the years, Gordon knew he heard a version of country music that could have deep roots on the Jersey Shore. "If any of Jersey's music legends came out today, they might be Keith Urban or Kip Moore. If John Mellencamp put out his first album now, he might be Kenny Chesney. If The Eagles or Fleetwood Mac came out right now, they would be Little Big Town."
Brown continues, "I have always been able to find my voice within a song by challenging myself to write for those that want to express their own story. I find great reward in that. When a song connects and gets sung back to you, there is no better feeling in the world. Reagan and I are lucky to come from a deep and rich Jersey Shore history where the neighborhood makes you believe in all the elements to make that happen. We both found all of those same elements shining bright in Nashville for the many years we've been able to work there."
Williams Honor's first single, "MAMA PLEASE," was released to radio and to digital stores such as ITUNES, AMAZON, BEATS MUSIC and many others worldwide on Tuesday September 23, 2014.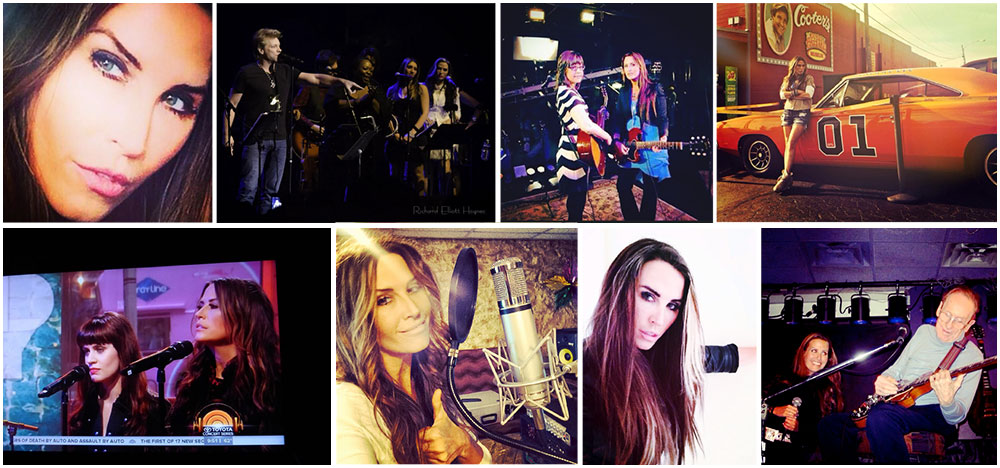 R.R. Biography
Jersey born and bred Reagan Richards' earliest love for performing came from her mother, a big band singer in the 1950's. Her father was a New York City fashion executive. That marriage of music & fashion would help shape her artistic life.
At the age of four, Reagan was a child model in New York City, however, as she soon began tapping into her mother's old records, she quickly became familiar with many of the old standards. Patsy Cline and Connie Smith were among her favorites and became influential in her musical development.
She wrote her first song at age seven and as a young child, performed on The Steve Allen Radio Show (1st Tonight Show host). She studied theater at The University of Pittsburgh, and took the lead in stage productions, including My Fair Lady and Annie Get Your Gun among many others.
Reagan then made the big move to Nashville, where she became a performing artist and session vocalist, singing demos for some of music city's top songwriters. Her career is highlighted by four years singing with musical icon Les Paul, which included two all star tribute shows on both coasts, as well as his Monday night NYC Iridium performances.
She comments, "No matter what I achieve, I will always look back at my time performing with Les as some of the greatest moments in my life.
Reagan has written and worked with an impressive list of collaborators in the studio such as Anthony Krizan of the Spin Doctors, and Billy Burnette of Fleetwood Mac.
Throughout her career, Reagan has also worked as background vocalist with major artists including: David Gray, Lisa Loeb, Darlene Love, Ben E. King, Lou Gramm of Foreigner, Michael Des Barres of The Power Station, Glen Burtnik and Bobby Bandiera to name just a few.
She also appeared on the hit TV show, Gossip Girl with Lisa Loeb, and in June 2014, appeared on The Today Show with David Gray. Reagan continues to connect fashion and music by appearing on the runway as a singer and model, taking part in famed New York City Fashion Week.
She is extremely passionate about her work with various charities. In 2013 she traveled to Fairbanks, Alaska to perform in Cham Fashional, which benefits the area's food banks. She continues to give her time for many causes including Fran Drescher's Cancer Shmancer, Housewives of DC's Mary Amons' Labels for Love and the Jersey Shore's very own HOPE Concert, which selects a different foundation each year.

G.B. Biography
Whether you have heard about his work through his national releases and tours with bands such as Mr. Reality (SBK / EMI) Samhill (EPIC / SONY) and Highway 9 (RCA NASHVILLE), or you've spent an evening or two watching one of your favorite artists at his Writers In The Raw concert series or The Wave Gathering Music Festival in Asbury Park, NJ, Gordon Brown has been able to tap into your musical experiences on many levels.
His two-decade-plus career has brought record label deals to every act for which he was the main songwriter, as well as publishing deals with EMI and Universal. He has achieved song placements in Film & TV, and has had the opportunity to work with great producers and mentors like Danny Kortchmar (Don Henley, James Taylor, Rod Stewart), Peter Collins (Jewel, Bon Jovi, Rush, Indigo Girls) as well as Monty Powell (Keith Urban, Lady Antebellum, Diamond Rio).
Either as co-writer, producer, musical director, and/ or touring musician, Brown has worked to develop many up-and-coming artists like Jessie James Decker (Mercury / E!), Jackson Harris (77 East / Makers), Natalie Stovall (Hit Shop / Warner Nashville), among many others. They have all experienced his commitment to songwriting and producing up close, with many of them moving forward in their careers because of it.
After touring throughout the world, Gordon still takes a lot of pride in his "Jersey Shore" roots, opening for Bon Jovi throughout the years and jamming with Bruce Springsteen more times than he can count. He continues to be passionate, hard working and willing to do whatever it takes to help any promising artist, co-writer, publisher, or music supervisor achieve their goals.